For pricing and ordering, contact your nearest Metasonix dealer.
(Note: Metasonix DOES NOT sell direct. Please contact a dealer listed below. No, we will not sell directly to you, no matter how desperate you are. So please don't bother to ask.)
North America

ANALOGUE HAVEN
www.analoguehaven.com
email email at analoguehaven.com
1311 Broadway
Santa Monica, CA 90404
phone 310-451-7744
---
BIG CITY MUSIC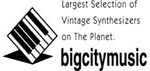 www.bigcitymusic.com

Email: roger at bigcitymusic.com11106 Ventura Blvd
Studio City, CA 91604
phone 818-985-0855
---
MODULAR 8
www.modular8.com
1416 SE Morrison

Portland OR 97214
Phone 971-601-6338

---

ROBOTSPEAK
email: info at robotspeak.com 589 1/2 Haight StSan Francisco CA 94117
phone 415-554-1977
---
DETROIT MODULAR
email: dm at detroitmodular.com
4818 Leafdale
Royal Oak MI 48073
phone 888-666-0777
---
Totalmusik

Hightstown, NJ representative
Email: mweeks at totalmusik.com
phone 718-207-1381
---
For ordering our "Sergey/RandomSource" and Buchla-format 4U modules, contact:
Noisebug
252A S. Main, Pomona CA 91766 USA
909-622-4556
https://www.noisebug.net/
---
Patch Point
Forsterstr. 46,10999 Berlin Germany
+49 30 66701040
https://www.patch-point.com/
---
CUSTOMERS IN GERMANY, AUSTRIA OR SWITZERLAND, PLEASE CONTACT:

Schneiders Buero

www.schneidersbuero.de
e-mail info at schneidersbuero.de
Ritterstrasse 3, 10969 Berlin, Germany
Tel: 49 (0) 30/9789-4125, fax 49 (0) 30/9789-4132
CUSTOMERS IN THE UNITED KINGDOM, PLEASE CONTACT:
---
Post Modular
39 Penrose Street, London SE17 3DWTel +44 (0) 20 7701 5894
sales at postmodular.co.uk
http://postmodular.co.uk/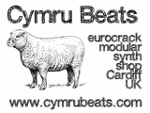 CYMRU BEATS
1-2 Mount Stuart Square
Cardiff CF10 5EE, Wales UK
sales at cymrubeats.com
CUSTOMERS IN SCANDINAVIA, PLEASE CONTACT:
ESCAPE FROM NOISE
Roslaggatan 19, 11355 Stockholm, Sweden
phone +46-704448106
http://escapefromnoise.com/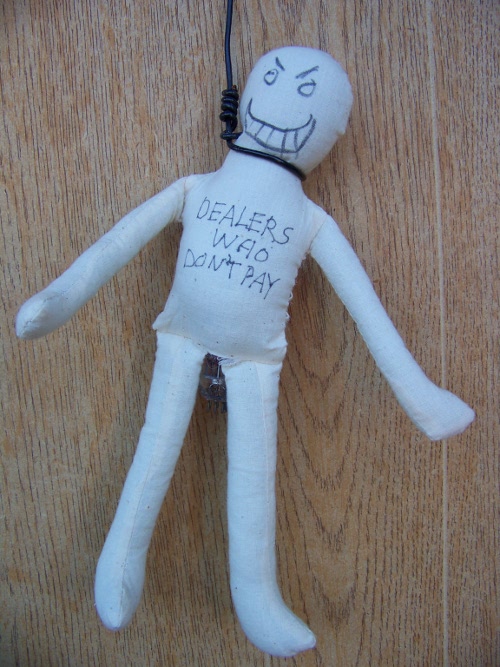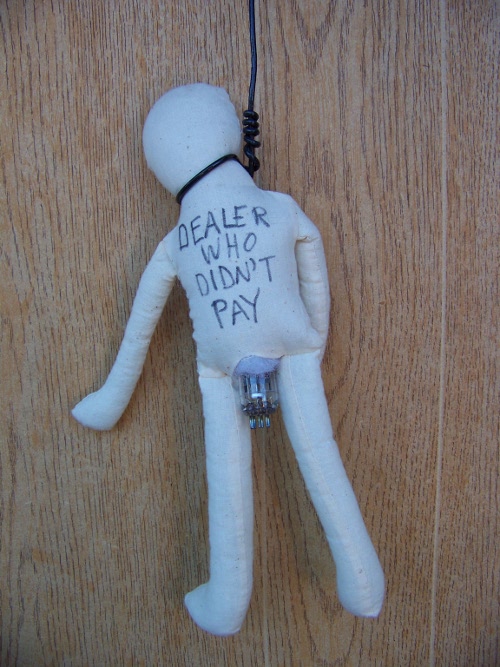 (Metasonix welcomes dealer inquiries. Our wholesale terms are very favorable to our retail dealers. Contact us for more information.)
METASONIX
LIMITED WARRANTY
and standard legal disclaimer
Thank you for purchasing this Metasonix product. The following terms and conditions apply:
1. Warranty period is up to 1 year or 90 days (depending on product) from date of purchase with proof of purchase submitted. Warranty covers electrical failure of vacuum tubes and gas-filled tubes, except in cases explained in 3 below.
2. Operating instructions must be followed.
3. Product must not have been damaged as a result of defacement, misuse, abuse, neglect, accident, destruction or alteration of the serial number, improper electrical voltages or currents, repair, alteration or maintenance by any person or party other than our own service facility or an authorized service center, use or installation of non-Metasonix replacement parts in the product, or the use of this product outside of the U.S.A. or Canada,
or modification of the product in any way, or incorporation of the product into any other products, or damage to the product caused by accident, fire, floods, lightning, or acts of God, or any use violative of instructions furnished by Metasonix.
4. Obligations of Metasonix shall be limited to repair or replacement with same or similar unit, at our option. To obtain repairs under this warranty, present the product and proof of purchase (e.g. bill or invoice) to the authorized Metasonix service center, transportation charges prepaid. When returning the product for repair, please pack it very carefully, preferably using the original packaging materials. Please also include an explanatory note.
IMPORTANT
To save yourself unnecessary cost and inconvenience, please check carefully that you have fully read and followed the instructions in the instruction manual.
This warranty is in lieu of all other expressed warranties, obligations or liabilities. ANY IMPLIED WARRANTIES, OBLIGATIONS, OR LIABILITIES, INCLUDING BUT NOT LIMITED TO THE IMPLIED WARRANTIES OF MERCHANTABILITY AND FITNESS FOR A PARTICULAR PURPOSE, SHALL BE LIMITED IN DURATION TO THE DURATION OF THIS WRITTEN LIMITED WARRANTY. Some states do not allow limitations on how long an implied warranty lasts, so the above limitations may not apply to you. IN NO EVENT SHALL WE BE LIABLE FOR ANY SPECIAL, INCIDENTAL OR CONSEQUENTIAL DAMAGES FOR BREACH OF THIS OR ANY OTHER WARRANTY EXPRESS OR IMPLIED, WHATSOEVER. Some states do not allow the exclusion or limitation of special, incidental or consequential damages, so the above limitation may not apply to you. This warranty gives you specific legal rights, and you may also have other rights which vary from state to state.
METASONIX shall not be held liable for any incidental, consequential, or direct damages or expenses associated with the use or misuse of its products. METASONIX does not guarantee that any of its products are designed for any particular use or purpose. The entire risk of suitability and performance of all products lies with the user. Products manufactured and/or sold by METASONIX are not authorized for use as critical components in devices used in life support and other systems whose failure or performance could result in compromised safety or danger to life or property.
NOTE:
All sales are FINAL, especially custom designs. Only a Metasonix authorized dealer is permitted to return products to Metasonix for a refund or exchange.